Griby
(Rus. / Eng. Original spell; Updated / Est. / Born 2018 (2), Moscow) is a / an Russian writer based in Europe [1]. 0.0 *
Name:
Surname:
Other:
Updated / Est. / Born:
Age:
City:
Venue:
Founder:
Facebook:
Instagram:
Twitter:
Vkontakte:
Vimeo:
Youtube:
Soundcloud:
Pinterest:
Weibo:
This is sample for image caption
---
Edit
Image caption
Photo: Not specified / Source
Сonspectus
| Year | City |
| --- | --- |
| 2017 | Moscow [2] |
See also
(Ukr. Гриби, est. 2016, Kiev, dis. 2017) Ukrainian, UkrPop emotional phenomenon, styled as 'gopniks' [hoodlum] [1], hiphop-house [2] band founded by musician from Lugansk [3], Yuri Bardash (Kruzheva), Ilya Kapustin (4atty aka Tilla), Symptom NZHN and Kyivstoner (Correspondent Raduzhny) who "incorporate elements of Russian hip-hop and turns them into well-made house music.", with 2017 Spring hit Tayet Lyod ("The Ice is Melting") in one month have reached 50 million number of views [3].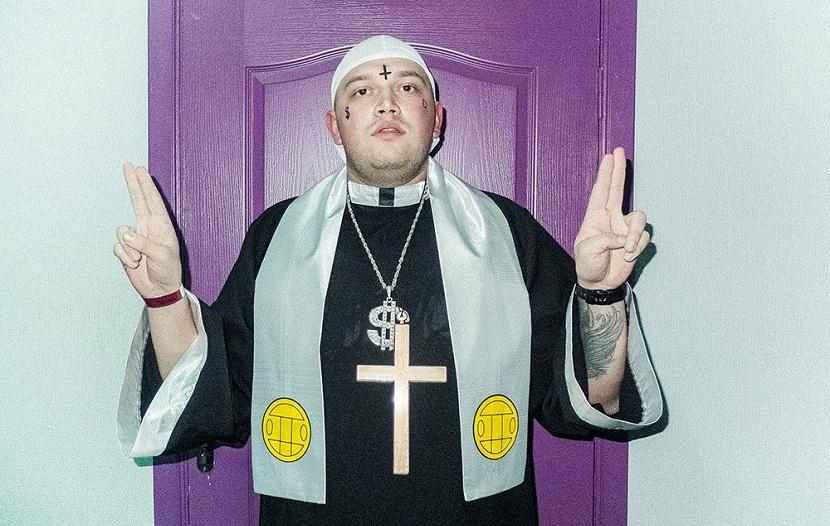 Kyivstoner is leaving Griby
Photo: Unidentified / The Flow
Disintegration in 2017
In August 2017, producer Yuri Bardash stated that on December 31, 2017 the band would cease its concert activity [6]. In late November, the band canceled all the concerts planned for the end of the year, after which rumors began spreading about the disintegration of the "Griby"[7].
[1] Andrei Muchnik and Ola Cichowlas: Ukrainian Beats Steal a March on Moscow (The Moscow Times) )
[2] Группа Грибы выпустила дебютный релиз Дом на колесах (The Flow)
[3] В чем причина популярности группы «Грибы» (Афиша Дейли)
[6, 7] Грибы (группа) (Википедия)
---
GRIBY 0.0 is an Indexmod of the "Given name Family name (Other name)" at the Indexmod blockchainpedia at 31 March 2020
What is Indexmod? This is merged rates from Facebook, Instagram, YouTube, Twitter ect. tied in with year and article size. Details
2006 — 2020 © Indexmod